Music Academy (Training and Youth Bands)
Our Music Academy is suitable for either complete beginners or for young people who've already started learning, providing them with outstanding instrumental tuition in addition to training and youth band opportunities.
All tutors have the expert knowledge and experience needed to deliver the objectives of the organisation as well as the student requirements.
Based at our very own band room in the village, the home of the famous 'St Dennis Band', the Music Academy offers opportunities for every young person to learn in a stimulating and supportive environment whilst enabling them to reach their full musical potential. Importantly, it's here they are able to share these experiences with other young people, whose interests and goals are similar to their own.
Our widely experienced instrumental tutors deliver tuition arranged on either a one-to-one or shared basis where music is always carefully selected to suit the ability of each player whilst working at the right level for their development. There are also opportunities to put players in for ABRSM graded examinations.
St Dennis Training Band
The St Dennis Training Band meet on Wednesday evenings between 6:15-7:30pm and is coordinated by the vastly experienced Linda Trethewey, who works alongside our tutors from the Senior Band. Instruments (if required), music and tuition can be provided for just £2 a week.
Anyone wishing to come along for a taster session, start to learn or indeed join the academy can contact Linda on 01726 891036.
St Dennis Youth Band
Our Youth Band is a community of brass musicians currently aged between 7 and 18yrs attaining high levels of musical skills who are enthusiastic to develop a great hobby alongside other like minded people.
The Youth Band meets on a Thursday evening from 6.15pm rehearsing a wide variety of repertoire suited to the range of ability the group comprises. We currently have some young players who have progressed via our Training Band alongside players from local Bands who are eager to progress in the highly regarded culture of youth development St Dennis has always championed.
Our Principal Cornet player Lia Teague is also a member of the National Youth Brass Band of Great Britain. From 2021, Lia commenced some conducting of the Youth Band, taking some rehearsal and team sectional work under the leadership of our Director of Music, Mr Darren Hawken.
From the period of the late sixties, the organisation is extremely proud of its record of delivering excellence in youth musicianship with regional and indeed national contesting titles achieved over the years. The ambition is firmly clear, to restore the Youth Band at St Dennis to the dizzy heights and stature of the past whilst establishing the band as one of the finest musical youth ensembles in the county.
This successful policy of youth development has ensured the stability of The St Dennis Band with a high percentage of home grown talented players in its ranks and those who also progress to the ultimate of professional standards of performance as a career in music.
Our aspiration is to grow the Youth Band under the motivational and experienced leadership of our conducting team. We welcome new recruits from far and wide looking to enjoy all the tremendous social and musical values banding promotes.
Interested in finding out more information? Parents or Guardians of any prospective players looking to join can use the contact information available on our website for a chat about attending a future rehearsal or concert performance. Alternatively, drop us a message via our St Dennis Band Facebook page, contact form or contact the Director of Music, Mr D R. Hawken direct on 07817504036
---
Join Us!
From complete beginners through to experienced musicians, we are able to accommodate you. Below is a summary of each of our offerings.
Training Band
Suitable for young people (under 18 years) who want to learn a brass instrument or percussion for the first time and also those of Grade 1 & 2 standard
Rehearsals: Wednesdays 6:15pm – 7:30pm
Brass and Percussion tuition available
Instruments can be provided
Tuition provided by vastly experienced Linda Trethewey, supported by senior band tutors
Youth Band
Grade 3 upwards
Musicians up to and including the age of 19 year
Rehearsals: Thursdays 6:15pm – 7:30pm at St Dennis Band room
Brass and Percussion musicians welcomed
Instruments can be provided
Former National Youth Brass Band Champions of GB with a proud and rich history of supporting and promoting youth development
Professional and qualified tuition led by the Director of Music – Mr Darren R. Hawken
Private tuition can be offered by arrangement with a host of vastly experienced tutors within the organisation
Fun, sociable and really enjoyable
Organised events such as Workshops and masterclasses
At the centre of everything we do is our Safeguarding and Child Protection Policy which includes a code of conduct. It is available on the Band Website www.stdennisband.co.uk
Tuition and Instrument hire for just £2 per week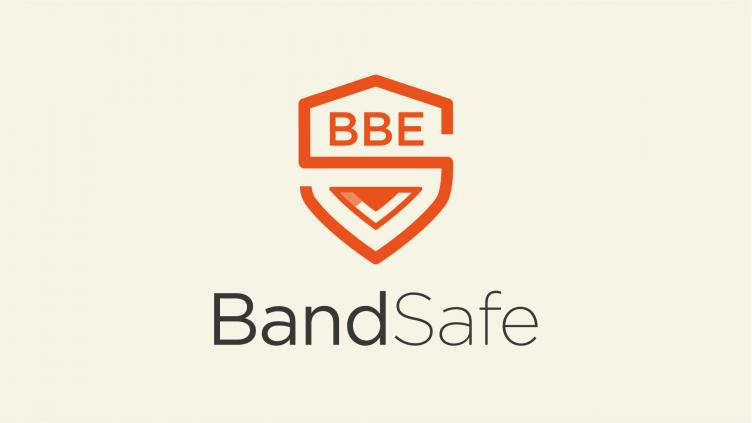 ---
Training Band enquiries:
Linda Trethewey 01726 891036
Youth Band enquiries:
Mr Darren R. Hawken 07817504036